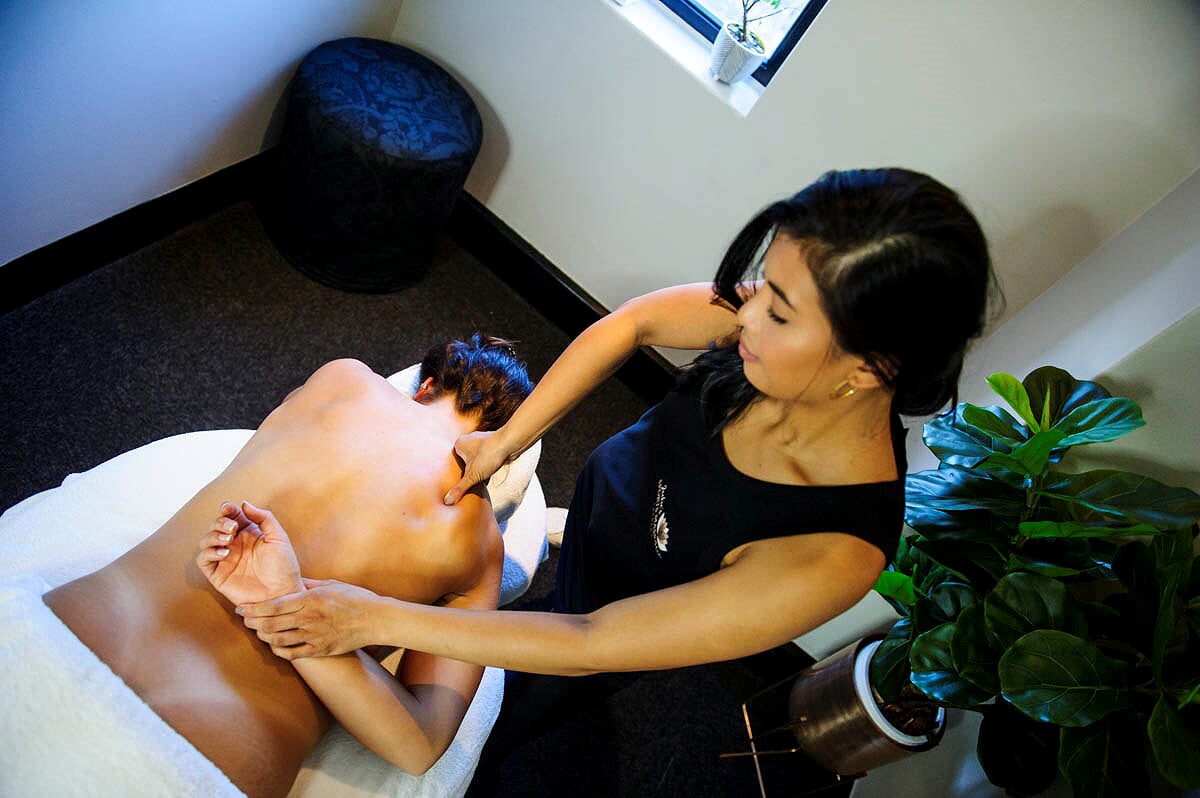 Therapists SPECIALTIES
SOME OF THE SPECIALTIES OUR THERAPIST HAVE ARE BELOW.
DEEP TISSUE MASSAGE
Deep tissue massage is not for everyone as it is a very firm pressured massage that can sometimes be a bit uncomfortable. However, in my experience it does give great results and sometimes is the only way clients can feel relief and true body balance and healing.
I recommend myself Jackie, Shizu, Cara, Alex, Kevin and Tep as therapists who are great at DTM. Having said that all therapists at JSM are trained at deep tissue massage so please feel free to see anyone and be sure to let them know you are after a very firm massage
INJURY REHAB
When you are recovering from an injury it is vital to see a therapist who knows their anatomy and physiology thoroughly. Wendel, Jackie, Tep, Marina, Kevin, Jordan, Kathy, Alex, Cara , Shizu and Terezia are all amazing therapists and would suit anyone looking for injury rehabilitation massage.
PREGNANCY MASSAGE
At JSM we absolutely love giving our expecting clients their much-needed pregnancy massages. The most popular therapists in this specialty are Kathy, Sonali, Terezia, Marina ,Tahira and Jackie. All the female therapists at JSM are qualified in Pregnancy Massage.
DRY NEEDLING
Aron and Kevin are both qualified and experienced in dry needling. They add the needles in to complement their remedial massage sessions.
CUPPING
Sonali is the cupping expert at JSM. Cupping is an ancient Chinese technique where cups are placed over any tight areas and then the air is sucked from the cups enhancing a massive rush of blood to the affected area. This blood results in a "healing" bruise which is a great aide in releasing those stubborn tight spots.
MARATHON TRAINING MASSAGE
All therapists at JSM are able to assist you in your marathon training massage sessions. We recommend fortnightly massages starting 16 weeks prior to the event and then weekly massages starting 8 weeks prior to your event. As a general rule for the majority of people sports massages should be scheduled every 3 to 4 weeks as a healthy maintenance plan.